Blog
Tuesday 22nd April 2014
by Miranda Allard
Although luxurious pampering is still in demand, many spas today are broadening menus and extending facilities to include wellness options. While there is no doubt that relaxing treatments alone do help to relieve stress and promote general well-being, the term "wellness" is becoming the fashionable headline.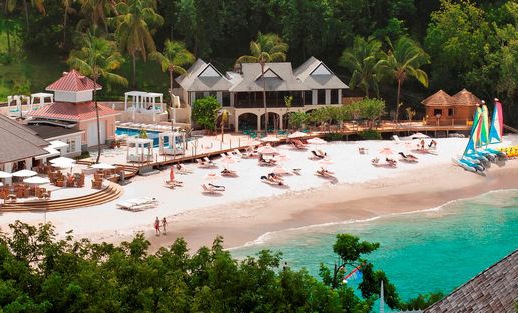 The spa industry definition of wellness is generally accepted to be "the quality or state of being healthy in body and mind". This more holistic approach is on the increase with nutrition, yoga, meditation, pilates, outdoor fitness activities, lifestyle coaching, complementary medicine and therapies now commonly seen on "spa and activities" menus.
Having recently decided on a wellness holiday myself, I browsed hotel websites and internet travel specialists but often found the options to be rather intense and intimidating. Most included a combination of spa treatments, physical activity and exercises to improve both body and mind, but most also appeared to be targeting those who regularly partake in these activities. It could be rather unnerving for a complete beginner setting out to discover and explore the benefits of "wellness" to find themselves a novice in a yoga class full of yogis. Many activities or treatments were charged for suggesting the whole experience was likely to become expensive.
I liked the look of Canyon Ranch and Golden Door in the USA and have heard very good first hand reports from their guests, but really wanted to be in a tropical setting by the sea. To have fun while feeling virtuous I opted for 'Le Sport -The Body Holiday' in St Lucia. "Give us your body for a week and we will give you back your mind" is their motto. So my husband and I handed over our bodies for 2 weeks in the hope that it would give us all a better chance! The brilliant thing about TBH is that it was fun. Wellness is very individual and reasons for being "less well" vary hugely so it is important to make positive choices and not to feel pressurised when choosing activities. At TBH you pick from an extensive list of daily classes which include much more than the expected yoga and pilates – and every guest has a daily spa treatment included in the package. Guests are encouraged to try new activities which they may have thought about but never experienced while classes of different levels are offered to keep the experts happy. There are opportunities to book private sessions with experts ranging from fitness, nutrition or acupuncture to sailing, golf, tennis and dance. This is the place to discover new ways to live a healthy lifestyle – and which, more importantly, can be continued when back at home.
Plenty of properties offer yoga "retreats" so we need to emphasise the word "holiday"!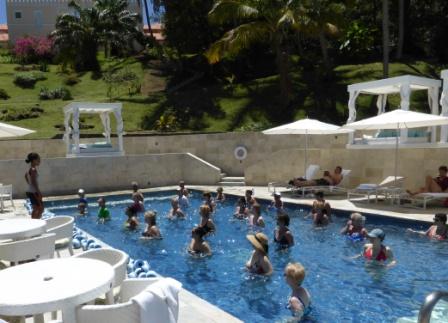 The gap in my view is the much wider market of the first timer and converting them into enthusiastic repeaters. All inclusive packages encourage guests to try something new and explore their wellness options while feeling pampered at the same time. Remember in this hectic world we live in that simply stopping and resting for a few hours every day sets most of us back on the right track which is why so many opt for the simple beach holiday – believing a rest is ALL we need. So clever marketing of attractive and affordable but holistic wellness packages is essential. Taking advantage of media interest in wellness must make NOW the right time to adapt.
Contact Us